Do-it-Yourself Dog Washing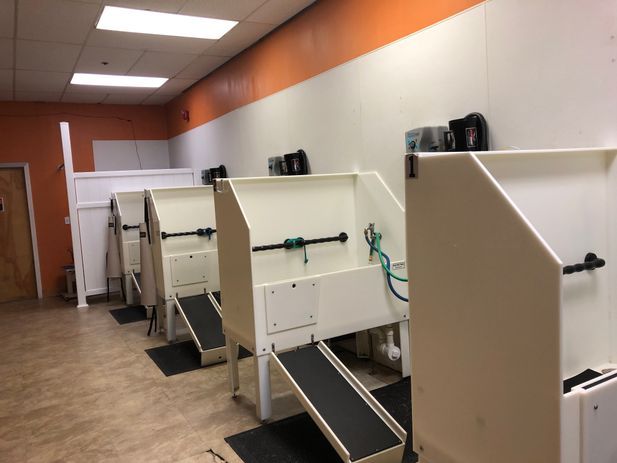 Providing your pet a bath in your house means hair clogged drains, messy bathtubs, and an aching back. At The Barkery, we do away with the mess and stress with our self-service pet wash in Tewksbury, MA. Our raised bathtubs accommodate pets as small as a Shih Tzu, and as big as a Great Dane. Call (978) 858-3644 with any questions about do-it-yourself dog wash add-ons such as shampoos, and conditioners. Our helpful, educated crew are more than happy to address any questions you may have.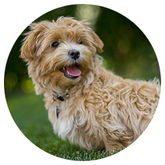 BENEFITS OF SELF-SERVE WASH
Our tubs are waist-high pet tubs and we offer the Bathmaster bathing system that makes bathing your pet much easier. With the bathing system, the shampoo and conditioner come out with the water so you know that the shampoo is getting right down to the dog or cat's skin. Plus, because our tubs are waist high, there is no bending for you. You come in, bath your dog and leave the mess behind for us!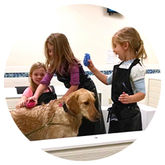 HOURS OF OPERATION
The Self Wash is a walk-in service, no appointments are required. The hours for the self wash are Tuesday- Friday 10am - 5:30pm and Saturday-Sunday 10am - 4:30pm.
WHAT Tewksbury CUSTOMERS ARE SAYING
We love our customers from Tewksbury areas around Tewksbury, Lowell Junction, Tewksbury Junction, South Lowell, Wamesit, Ballardvale, Bleachery, Oaklands, North Tewksbury, Belvidere, Haggetts, Kenwood, Wilmington, Billerica, Andover
Come visit our pet supply store in Tewksbury, MA specializing in quality food, treats, and supplies for dogs.